Day 1 :
Keynote Forum
Imperial College London, UK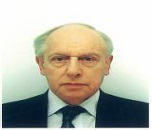 Biography:
Lionel Fry has studied Medicine at King's College Hospital Medical School. He was trained first at St John's, then St. Thomas' and finally at The London Hospital. Whilst at London he was awarded two MRC grants: One to study psoriasis and the other to study dermatitis herpetiformis. In 1969 he was appointed as a Consultant Dermatologist at St. Mary's Hospital in London. In 1997, he became a Professor of Dermatology at Imperial College London, UK. He is continuing his work on the role of microorganisms in psoriasis with colleagues at The Karolinska Institute in Stockholm. His research interests have focused on dermatitis herpetiformis and psoriasis and he is currently investigating the microbiome of psoriasis.
Abstract:
Psoriasis is considered to be autoimmune. This is based on cross-reactive peptides, between streptococcal and keratin peptides. However studies have reported that these peptides react with CD8 T cells. But it is CD4 T cells which initiate psoriasis. Recently it has been reported that Streptococcus is the commonest organism found in the skin of psoriasis. It is now proposed that a streptococcal peptidoglycan is the antigen which initiates and maintains psoriasis. This is supported by the polymorphism of the genes reported in psoriasis. The genes found in psoriasis are those concerned with innate immunity and those concerned with PGRP-3 and 4.
Keynote Forum
Wayne State University, USA
Time : 10:35-11:10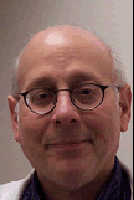 Biography:
Peter Jerone Aronson has completed his MD from The Pritzker School of Medicine, the University of Chicago and a Dermatology Residency and Dermatopathology Fellowship from the University of Chicago. He is the Supervisor of the Dermatology Section, John D. Dingell Veterans Administration Medical Center, Detroit, MI. He has published 8 papers, 12 case reports and three review articles and has also published a chapter in dermatology textbook.
Abstract:
Published reports show daily folic acid (FA) (5-7 mg) with vitamins B6 (100 mg) and B12 (1000 mcg) improves psoriasiform contact dermatitis and palmar plantar pustulosis. Psoriasis cases have been published and presented some also shown that flared on 1-2 mg daily FA, B6 and B12 yet improved when the folic acid dose was increased to 4-7 mg. 5 mg FA, B6 and B12 were added to patients on 16 weeks of Adalimumab, 2 of 7 patients' psoriasis worsened. Both had body mass indices under 24 and baseline vascular endothelial growth factor levels ≥140 pg per ml. Lower doses of FA can be pro-inflammatory through creation of monomeric endothelial NOS. High doses can be anti-inflammatory through anti-inflammatory conjugated eNOS, BH4 recycling and deactivation of peroxynitrite derived radicals. Homocysteine (Hcy) reduces expression of VEGF-A and VEGFR-2. Reducing Hcy with 1-2 mg daily FA may promote psoriasis by allowing VEGF effect to act unopposed. Reducing or stopping these high FA doses may place a patient at risk for comorbid events due to the passage through pro-inflammatory FA levels. The safety of stopping this therapy requires study.
Allergology l Dermatological Diseases l Pediatric Dermatology l Atopic Dermatitis l Psoriasis l Aesthetic and Cosmetic Dermatology l Hair Loss Management & Modern Approaches
Chair
Carol Hlela
University of Cape Town, South Africa
Co-Chair
: Salah Al Rubaie
Dermatology & Venereology Clinic, UAE
Session Introduction
University of Cape Town, Red Cross Children's Hospital, SA

Biography:
Carol Hlela has completed her PhD from the University of Oxford, UK and Postdoctoral studies from the University of Cape Town. She is the Head of Unit of Dermatology at the Red Cross Children's Hospital, Cape Town. She has published more than 13 papers in reputed journals.
Abstract:
Introduction: Human T cell Lymphotropic Virus Type I (HTLV-I) associated infective dermatitis (IDH) is characterised by exudation and crusting around the nostrils, ears and scalp. Other than its description, not much else is known about the entity of IDH, now accepted to be more common in Latin America and the Caribbean. Pathogenetic mechanisms behind the development of the dermatitis in IDH remain to be elucidated. There are no data addressing the possible effect that HTLV-1 infection may have on the skin.
Aim: The objectives of this study were to investigate if IDH patients have the same atopic tendencies as atopic dermatitis (AD).
Method: In a study of 14 cases with IDH from South Africa and their controls which included five AD patients, five asymptomatic carriers (ACs), and 18 healthy uninfected individuals, we conducted a clinical assessment. We measured total IgE levels together with allergen specific IgE levels to house dust mite. Skin samples of cases with IDH and that of controls without AD was stained for filaggrin protein. The clinical examination, the IgE tests, filaggrin staining were all conducted in search of a possible association with an atopic diathesis in patients with IDH. We then measured the proviral loads in the DNA of patients with IDH comparing with them with ACs. We stained the skin sections to investigate the frequency and phenotype of the cellular infiltrate in the skin of patients with IDH.
Result: The clinical outcomes in this study revealed evidence of dry skin, scarring alopecia, significant visual disturbances but no asthma in IDH cases compared to controls. The cohorts with IDH neither have anemia nor lymphocytosis but an elevated ESR. Patients with IDH neither have elevated allergen-specific IgE nor clinical evidence of associated atopic disease. Filaggrin protein was down-regulated in the skin of cases with IDH. A high proviral load was noted in IDH cases compared to ACs. We identified a strong lymphocytic infiltrate which did not confine itself to the dermis but extended into the epidermis. A significant proportion of this infiltrate were in keeping with the CD4+FoxP3+ T cell phenotype in lesional skin of IDH cases as opposed to uninfected individuals.
Conclusions: In summary, this preliminary data shows that IDH is not associated with an atopic diathesis. FLG protein in the epidermal skin of IDH patients is down-regulated which may contribute to barrier dysfunction. Furthermore CD4+FoxP3+ T cells are enriched in the blood and skin of individuals with IDH, compatible with a role for such cells in disease pathogenesis.
Dr. Salah Al Rubaie Dermatology & Venereology Clinic, UAE

Biography:
Salah Al Rubaie has completed his Bachelor in Medicine and Surgery (MBChB) from Baghdad University in 1969, Diploma in Dermatology and Venereology from Cairo University in 1974, MSc Mastership in Dermatology and Venereology in 1977 and MD in Dermatology in 1981 from Cairo University. He was a Fellow in Dermatopathology at New York University in 1985. He is a Member of several societies and committees, including the American Academy of Dermatology, International Society of Tropical Dermatology and the European Academy of Dermatology and Venereology. Currently, he is running a private healthcare practice in Dubai.
Abstract:
Atopic dermatitis (AD) is one of the most common chronic inflammatory skin diseases that affect both children and adults with a prevalence of 30% and 10%, respectively. Even though most of patients respond satisfactory to topical anti-inflammatory drugs, about 10% require one or more systemic treatments to achieve good control of their illness. The progressive knowledge in the immune-pathogenesis of AD has allowed research on new therapeutic targets with very promising results in the field of biological therapy. In my talk, I will review the different biological treatments with a focus on novel drugs, their mechanism of action, side effects and results from different clinical trials and studies.
Queen Medical Center, Qatar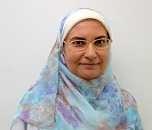 Biography:
Enas Attia has completed her MD in Dermatology and Venereology in 2006 in the Faculty of Medicine, Ain Shams University in Cairo, Egypt. She is currently a Dermatology Consultant and Head of Dermatology Department, Queen Medical, Qatar and an Associate Professor of Dermatology, Venereology and Andrology, Faculty of Medicine, Ain Shams University, Egypt. She has published more than 30 papers in reputed journals and has been serving as a Reviewer and an Editorial Board Member of repute.
Abstract:
Anaphylaxis is a potentially life-threatening condition. We have aimed to characterize clinical profiles and triggers in patients with anaphylaxis who presented at the Queen Medical Center, Doha during December 2014 to May 2016. 38 patients (14 males and 24 females) were evaluated including four children. Among the patients, 10 (26.3%) were Qatari and 28 (73.7%) were non-Qatari [17 (44.7%) Arabs, 7 (18.4%) Caucasians and 4 (10.5%) Asians]. Drugs, were the causative agents in 18 (47.4%) of cases, foods in 11 (28.9%), insect stings in 7 (18.4%) and 2 (5.3%) were of unknown aetiology. The sites of clinical manifestations in order of frequency were cutaneous in 37 cases (97.4%), respiratory in 31 (81.6%), cardiovascular in 26 (68.4%) and gastrointestinal in 17 (44.7%). Among all reactions, 5 (13.2%) were fatal and 16 (42.1%) were life-threatening. The fatal reactions were in response to injection of drugs (pethidine, morphia, lidocaine and iron infusion) but unknown aetiology in one case. NSAIDs, iron infusion and seafoods were the most common triggers of severe reactions (3 of each). Of the 38 patients, 22 (57.9%) reported other co-existing allergic diseases with rhinoconjunctivitis the most common (11; 28.9% patients). Our findings implicate drugs as the major triggers of fatal and severe anaphylaxis in our patients followed by seafood. Our findings highlight the importance of anaphylaxis in Qatar and indicate the range of triggers for this serious condition.
King Saud University, KSA
Time : 14:00-14:30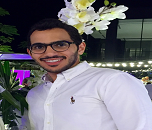 Biography:
Abdul-Aziz Al Hussain has completed his Medical School at King Saud Bin Abdul-Aziz University for Health Sciences in Riyadh, Saudi Arabia in 2013. He is currently enrolled in King Saud University Dermatology Residency Training Program. He has attended and contributed in many dermatological researches and scientific meetings
Abstract:
Background: Psoriasis is associated with high levels of psychological distress and considerable life impact. The impact of psoriasis, beyond the skin, is often not recognized and under-treated.
Objectives: To assess the prevalence of anxiety in patients diagnosed with psoriasis according to standard criteria.
Methods: The study was a cross-sectional survey conducted in three hospitals in Riyadh region over a period of 6 months from October 2013 to March 2014, using a self-administered questionnaire. The general part of the questionnaire is composed of 10 questions that covered the demographic, behavioral and clinical characteristics. Anxiety was assessed using the 14-items Hamilton Anxiety Scale. The severity of anxiety symptoms was categorized into mild (<17), moderate (18-24) and severe (25-30) anxiety. Out of 250 distributed questionnaire, 219 responded (response rate of 87.6%).
Result: The age of the patients ranged between 10 and 60 years, 54.8% were females and 53.4% were not-married. Out of 219 examined patients, 150 (68.5%) were found to have mild anxiety, 51 (23.3%) with moderate anxiety, 18 (8.2%) with sever anxiety. Severe anxiety was considerably seen more among those who were between 20 and 39 years (15.2%) compared to those <20 years (0%) and those between 40 and 60 years (5%). Severe anxiety was significantly higher among patients with longer duration of the illness. There was no significant association between the psoriasis severity and the severity of anxiety symptoms.
Conclusions: The current study reported high prevalence of anxiety symptoms among patients with confirmed psoriasis in Riyadh Hospitals, Saudi Arabia.
Tongji University, China
Time : 14:30-15:00

Biography:
Anil Kumar Bhatta is currently a PhD student at Shanghai Skin Disease Hospital affiliated to Tongji University, School of Medicine, Shanghai, China. He has published 5 papers in reputed journals and has been serving as an Editorial Board Member of Biomedical Letters (The Science Publishers).
Abstract:
Inability of topical medications to penetrate via nail plate brings a great challenge to clinicians in treating onychomycosis. Furthermore, oral medications are not appropriate for all patients because of drug interactions, adverse effects and contraindications. We sought to evaluate the clinical efficacy of fractional carbon-dioxide laser-assisted topical therapy for onychomycosis. In total, 75 patients with 356 onychomycotic nails confirmed by mycologic examination were included in this study. All the affected nails received 3 sessions of laser therapy at 4-week intervals and once-daily application of terbinafine cream for 3 months. In all, 94.66% and 92% of the treated patients were potassium hydroxide and culture negative, respectively, after 3 months of treatment. However, only 84% and 80% were potassium hydroxide and culture negative, respectively at 6 months of follow-up. Using Scoring Clinical Index for Onychomycosis electronic calculator, 73.33% of the patients scored higher than 6 and 26.66% of the patients scored 6 or less. Those who scored more than 6 were evaluated clinically and 98.18% of them showed response to treatment at 3 months and 78.18% of them at 6 months of follow-up. Lack of control group and short duration of follow-up are limitations. Fractional carbon-dioxide laser therapy combined with topical antifungal was found to be effective in the treatment of onychomycosis. However, randomized clinical studies are needed before it can be widely used in clinics.
Sichuan University, China

Biography:
Linming Fan has been a Clinical Dermatologist for 7 years in Sichuan. Presently she is doing Masters in West China Hospital, Sichuan. Her research interest is in cosmetic dermatology.
Abstract:
Objective: To develop a new pigmented/non-pigmented skin questionnaire and to compare its reliability and validity with the Baumann's skin questionnaire in adults in China.
Methods: A new pigmented/non-pigmented skin questionnaire (Huaxi questionnaire) was developed and 695 adults in Chengdu were included by a simple random sampling method to fill in both the Huaxi questionnaire and the Baumann's skin type questionnaire. 100 respondents among the 695 adults were randomly selected to complete the 2nd test after 2 weeks. SPSS 22.0 statistical software was adopted to evaluate the internal consistency reliability, test-retest reliability and construct validity.
Results: The Baumann's skin type questionnaire had a Cronbach's α coefficient of 0.745, while the Huaxi questionnaire had a Cronbach's α coefficient of 0.780, both of them showed acceptable internal consistency. The retest reliability 'r' of the Baumann's skin type questionnaire and the Huaxi questionnaire were 0.735 and 0.936, respectively. Four common factors were extracted in the Baumann's skin type questionnaire by factor analysis that accounted for 55.77% of total variance, while three common factors were extracted in the Huaxi questionnaire that accounted for 62.76% of total variance. The factor loads of some items that were extracted in the Baumann's skin type questionnaire had values less than 0.4, which should be deleted.
Conclusion: The version of Baumann's skin type questionnaire in China has a good reliability and validity but the items should get further modification to ensure the reliability and effectiveness of its measurements. The Huaxi questionnaire appeared to be more preferable and suitable than the Baumann's skin type questionnaire on evaluation of pigmentation type of facial skin in adults.
Ewha Womans University, Republic of Korea
Biography:
Ju-Young Seoh has completed his PhD from Seoul National University four years after graduation from Medical College of the same university. He has then moved to Ewha Womans University and is currently working as Professor. He has studied in Osaka University in Japan from 2004-2005 and in UAB in USA from 2006-2007. He has published more than 68 papers in reputed journals.
Abstract:
Traditionally, ROS have been implicated in the progression of various kinds of inflammatory diseases, including atopic dermatitis (AD) and psoriasis but several opposing observations suggest the protective role of ROS in inflammatory diseases. Many inflammatory diseases were aggravated in rodents and human with lowered levels of ROS, such as Ncf-1-/-, NOX2-/- mice and CGD patients, whereas attenuated in those with elevated levels of ROS, such as Gpx-1-/- and Prx II-/- mice, suggesting the anti-inflammatory role of ROS. In particular, the suppressive function of regulatory T cells (Tregs) seems to be closely linked to ROS level; Ncf1-/- Tregs were hypofunctional, while Gpx1-/- Tregs were hyperfunctional. Based on this background, we investigated animal models of AD and psoriatic dermatitis (PD) in mice with elevated or lowered levels of ROS, such as Ncf-1-/-and Gpx1-/- mice, or WT mice treated physically or chemically that may increase or decrease tissue levels of ROS; hyperbaric oxygen therapy or an oxygen-carrying chemical, perfluorodecalin increases, whereas antioxidants, such as N-acetylcysteine (NAC) or ascorbic acid decrease tissue ROS level. The results consistently showed appropriately elevated levels of ROS attenuated, whereas lowered levels of ROS aggravated, murine models of AD and PD. Correlation of Treg function with ROS level was also demonstrated in vitro by using DMNQ or NAC. In the present study, two molecules that may link ROS level and Treg function were investigated; Indoleamine 2,3-di-Oxygenase and Hypoxia-inducible factor-1α. The results of the present study suggest the potential therapeutic effect of oxygen therapy for inflammatory skin diseases.