Day 1 :
Keynote Forum
Imperial College London, UK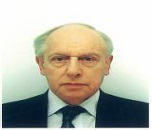 Biography:
Lionel Fry has studied Medicine at King's College Hospital Medical School. He was trained first at St John's, then St. Thomas' and finally at The London Hospital. Whilst at London he was awarded two MRC grants: One to study psoriasis and the other to study dermatitis herpetiformis. In 1969 he was appointed as a Consultant Dermatologist at St. Mary's Hospital in London. In 1997, he became a Professor of Dermatology at Imperial College London, UK. He is continuing his work on the role of microorganisms in psoriasis with colleagues at The Karolinska Institute in Stockholm. His research interests have focused on dermatitis herpetiformis and psoriasis and he is currently investigating the microbiome of psoriasis.
Abstract:
Psoriasis is considered to be autoimmune. This is based on cross-reactive peptides, between streptococcal and keratin peptides. However studies have reported that these peptides react with CD8 T cells. But it is CD4 T cells which initiate psoriasis. Recently it has been reported that Streptococcus is the commonest organism found in the skin of psoriasis. It is now proposed that a streptococcal peptidoglycan is the antigen which initiates and maintains psoriasis. This is supported by the polymorphism of the genes reported in psoriasis. The genes found in psoriasis are those concerned with innate immunity and those concerned with PGRP-3 and 4.
Keynote Forum
Wayne State University, USA
Time : 10:35-11:10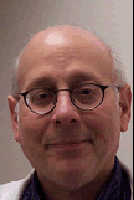 Biography:
Peter Jerone Aronson has completed his MD from The Pritzker School of Medicine, the University of Chicago and a Dermatology Residency and Dermatopathology Fellowship from the University of Chicago. He is the Supervisor of the Dermatology Section, John D. Dingell Veterans Administration Medical Center, Detroit, MI. He has published 8 papers, 12 case reports and three review articles and has also published a chapter in dermatology textbook.
Abstract:
Published reports show daily folic acid (FA) (5-7 mg) with vitamins B6 (100 mg) and B12 (1000 mcg) improves psoriasiform contact dermatitis and palmar plantar pustulosis. Psoriasis cases have been published and presented some also shown that flared on 1-2 mg daily FA, B6 and B12 yet improved when the folic acid dose was increased to 4-7 mg. 5 mg FA, B6 and B12 were added to patients on 16 weeks of Adalimumab, 2 of 7 patients' psoriasis worsened. Both had body mass indices under 24 and baseline vascular endothelial growth factor levels ≥140 pg per ml. Lower doses of FA can be pro-inflammatory through creation of monomeric endothelial NOS. High doses can be anti-inflammatory through anti-inflammatory conjugated eNOS, BH4 recycling and deactivation of peroxynitrite derived radicals. Homocysteine (Hcy) reduces expression of VEGF-A and VEGFR-2. Reducing Hcy with 1-2 mg daily FA may promote psoriasis by allowing VEGF effect to act unopposed. Reducing or stopping these high FA doses may place a patient at risk for comorbid events due to the passage through pro-inflammatory FA levels. The safety of stopping this therapy requires study.